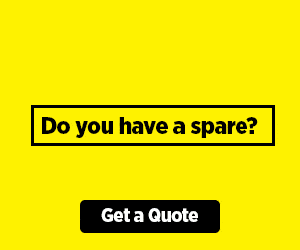 Facebook's Internet.org has partnered with Artel Africa to launch Free Basics in Nigeria. Last November at AfricaCom in Cape Town, Airtel announced that it planned to launch Free basics in all its African Markets.
Free Basics provides basic mobile websites and services for free to people around the world, providing them with an onramp to the internet and demonstrating the value the internet can provide. With Africa's widest 3G network, Airtel has been at the forefront of the data revolution in Africa.
Free basics will launch in Nigeria with more than 85 free services dedicated to Health, Education, Jobs and Finance. Nigerians, Including a population of 90 million people  will have the opportunity to access news,health information and services for free.
Customers with an Airtel mobile connection will be able to access all the services that form part of Free Basics without paying extra for data charges or rental.
"There's a lot of innovation across Africa and Nigeria is home to a lot of talented developers " Mark Zuckerberg said in a Facebook post
Airtel customers currently using the app and mobile website will be able to continue using the Android app, though it will now be called Free Basics by Facebook in Google Play. And the mobile web version, which will redirect from the previous URL, can be accessed at FreeBasics.com.
Free Basics aims to connect billions of people to the internet by addressing barriers around affordability and lack of awareness, particularly in Africa. To date, internet.org estimates that their connectivity efforts which includes free basics, have brought more than 25 Million people online who wouldn't be otherwise.
Free Basics is now live in more than 40 Countries and half of those are in Africa.  Since 2014, they've already brought Free Basics to Zambia, Kenya, Malawi, Ghana, Seychelles and Rwanda.
Comments
comments