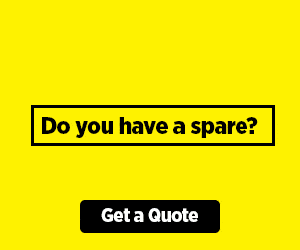 I was super excited when they reached out to me a few days ago to do a review blog post of the latest addition to their  Zero series smartphone line-up for Kenya  and Nigeria– The Infinix zero 2. Mark you this is my first blog post review of mobile devices  here.
Set up in 2009 in Hong-Kong,Infinix has only taken a few years  to become established as a leading player within the smartphone and tablets market- Impressive.
Infinix is also trailblazing in African markets like Kenya and Nigeria with an exciting range of smartphones in Hot series and Zero series.  i.e Hot, Zero and Hot Note.
The first time I set my eyes on the Infinix zero 2 which launched in Kenya on Monday the 13th July 2015, I have to confess that I was taken aback by how stunning it looked! As in it seemed much better than the Hot note and even the Zero
The overall finish of the Infinix zero 2 is quite remarkable given that its retailing for an impressive Kes. 19,999.00 on Jumia Kenya and it certainly looks like great value for money.
What You Need to Know
5.0 – inch HD AMOLED display, with 720 × 1280 pixels (294 PPI) with Gorilla Glass 3
Android KitKat 4.4.2
MediaTek MT6592 chipset with octa-core 2.0 GHz Cortex and 2 GB of RAM.
13 MP Auto focus camera with LED flash, pixel count 3120 x 4160 pixels and Video recording of 1080p.
5 MP 85 degree wide-angle, front-facing camera, with pixel count 2560 x 1920 pixels and 480p video recording.
Fully partitioned 32 GB internal storage ( 27 GB usable).
Dual SIM support, Both Micro-SIM, 3G switchable, and hot swapping.
2300mAh battery, Non-removable.
What We Think You Need to Know
Design
The Infinix zero 2 rear is not covered with glass sported on the Infinix Zero but covered with highly resistant KEVLAR in diagonally designed patterns which makes a huge difference between the original Infinix zero and its successor (Infinix Zero 2) and now makes the device rough and tough when it comes to its back cover.
It measures a dimension of about 140mm x 70mmx 6.7mm and 6.27 x 3.0 x 0.38 in thickness and weigh 118g.
Ultimately, most consumers will love the Infinix zero 2 as it looks and feels really premium. I am pretty sure a good  number of  people would ask me what sort of phone it is and where they could get one after taking a closer look at it. This phone is an super one.
Performance
Now, this is where i will say the device does pretty well.  Multitasking works very well and fast too. It does not lag at all. We will only hope that  Infinix will give users the option to upgrade to Android Lollipop. I may be addicted to lollipop given my previous experience with android devices.
Display
The display screen size of the Infinix Zero 2 is same as its predecessor. It is packed with a 5.0 inches HD AMOLED screen and has a 720 x 1280 pixels display resolution with 293 ppi pixel density just like the Infinix Zero. The screen of the Zero 2 is protected with a Corning Gorilla Glass 3 which protect the screen from serious scratches and should help prevent even more cracked screens.
The 5 inch HD display is decent and of the same resolution as that of the   Rainbow at 1280×720 pixels.
Camera(s)
The 13 MP camera of the Infinix Zero 2 is super sharp. The sensor takes in lots of detail even in dark areas the flash does just fine. One peculiar thing here, in low light conditions and with flash turned off, the camera still manages to come up with fine images. Here we have a 5 MP 85 degree wide-angle front camera. Plenty heads can be accommodated in a selfie. Picture resolutions appear in 2560 x 1920 pixels. Awesome!
Battery
One area where I have a problem with the Infinix is the battery life. Given that it functions on a relatively modest 2,300 mAh battery I am not surprised that the battery life was lacking.
However,  for as long smartphones are a way of life, battery life will always be a major area of contention for most consumers until they find a technology approach that solves it permanently.
Bottom-line
Its no brainier that the Infinix zero 2 as a smartphone represents premium quality an an affordable price in so many areas that I would say that its easy to go out and get one. Actually if you care much less about the battery, then this device is yours.
It also means that it appears Infinix is actually getting better at making high-end devices meaning that they are going to eat some of the cake of the better established mobile device manufacturers going forward.
        So Rad
A large 5 inch HD screen with Corning Gorilla Glass which means its super tough and resistant to damage
Super premium finish in an alluminium frame that is ultra slim
Its a Dual SIM but at the same time can be used as a Single SIM with the same extra slot doubling up as a Micro SD slot which is really innovative
Comes with an 8GB Micro SD card free of charge!
Comes with Android KitKat 4.4
32GB Memory is a major plus
Really fair price! for such a smartphone.
        Makes Us Sad
The HD screen is good enough but could be better with a higher resolution?
Battery life was modest given that its only 2300 mAh?
Non-removable battery?
Its no brainier that the Infinix zero 2 as a smartphone represents premium quality an an affordable price in so many areas that I would say that its easy to go out and get one. Actually if you care much less about the battery, then this device is yours.
User Ratings (

1

Votes)
Comments
comments