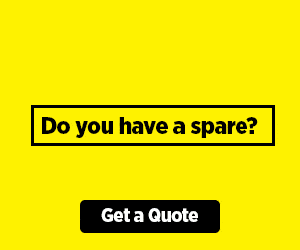 Infinix is also trailblazing in African markets like Kenya and Nigeria with an exciting range of smartphones in Hot series and Zero series.  i.e Hot, Zero and Hot Note. You will remember las year I did a Review of Infinix zero 2 and Infinix hot 2 as well.
Damage
Anything from about Kshs 18,499 on Jumia Kenya. (It may cost more elsewhere)
What You Need to Know
5-inch Full HD capacitive touchscreen
20.7 MP Rear Camera designed by Sony, 5MP Front camera
Corning Gorilla Glass 3
8-core MediaTek processor
MEMORY – 3GB RAM and 16GB ROM
Android 5.1.1 Lollipop
Micro-SD storage (up to 64GB)
Fast Charge
Aluminum designed paired with Glass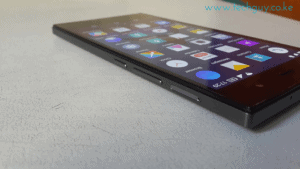 What We Think You Need to Know
Design
Infinix Zero 3 has a similar design with Infinix Zero 2, the only difference is the 5.5inch screen on Zero 3.  The whole body ( front and back) is covered with corning gorilla glass 3 which is scratch resistant. It has sharp edges which gives an overall balance but feels uncomfortable when held for long.
The volume and power buttons are on the right side of the body. The charging port is at the bottom while the 3.5mm earpiece jack is on top. The Zero 3 supports Dual sim and comes with 4G LTE Capability. Its available in Grey & Black & Gold Colours
Ultimately, most consumers will love the Infinix zero 3 as it looks and feels really premium. (fits well on the palm too) I am pretty sure a good number of  people would ask me what sort of phone it is and where they could get one after taking a closer look at it.
 Performance
Now, this is where i will say the device does pretty well. Multitasking works very well and fast too. It does not lag at all. It already runs Android Lollipop 5.1 and an octa-core processor. My only problem here is that when you Launch apps, games and features that takes up energy, like Brightness, 3G Internet, it will heat up, this also contributes to the battery draining easily.
Display
The display screen size of the Infinix Zero 3 is slightly larger than its predecessor. It is packed with a 5.5FHD 400ppi 1080P screen designed with Corning Gorilla Glass 3 for high light transmittance, allowing users to experience greater clarity for immersive gaming and video. The screen of the Zero 3 is protected with a Corning Gorilla Glass 3 which protects the screen from serious scratches and should help prevent even more cracked screens.
Camera(s)
Infinix zero 3 boasts of a staggerring sony 20.7 mega pixel rear camera and a 5 mega pixel front camera. This is no brainier a selling point for this phone. At a time when photo and video sharing is on the rise this phone is definitely appealing to users.
The Camera is interesting as it can be optimised and tweaked to give you the picture quality or colours you desire at almost anytime, you will achieve this when you play around the options when you launch the Camera. A double LED flash for (warm and cool light) at the back of the camera that auto calibrates depending on the so rounding temperature can help you get the best shots.
This phone has an amazing video capability-an ultra high definition 4k video recording capability of the rear camera.
Battery
Infinix zero 3 has more battery life than it predecessor zero series, given that it functions on a relatively modest 3030 mAh battery. This battery supports fast charging and is able to last longer even with heavy usage.
For as long smartphones are a way of life, battery life will always be a major area of contention for most consumers until they find a technology approach that solves it permanently.
Bottom-line
The Infinix zero 3 definitely represents a premium quality smartphone at an affordable price in so many levels from Camera, Battery to performance.
Infinix continues to make its presence felt in the Kenyan Market with this and previous devices it has released.
        So Rad
A large 5.5 inch HD screen with Corning Gorilla Glass which means its super tough and resistant to damage
Super premium finish in an aluminium frame doubled with glass.
Its a Dual SIM but at the same time can be used as a Single SIM with the same extra slot doubling up as a Micro SD slot which is really innovative
Runs on Android lollipop 5.1
Really fair price! for such a smartphone.
Fast charge.
        Makes Us Sad
Heating up, when you Launch apps, games and features that takes up energy, like Brightness, 3G Internet, it will definitely heat up, this also contributed to the battery draining easily.
16gb memory though there is a version for 32gb
Non-removable battery?
Disclaimer: This Infinix zero 3 Review was conducted on a review unit that will be returned to Infinix Kenya.
Comments
comments