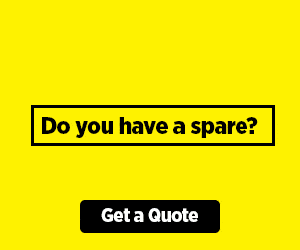 Periscope is a Twitter-owned live-streaming video app that lets users with iOS and Android devices broadcast free videos. This allows business people to easily communicate with their customers in a timely manner.
This product was launched in March 2015, and since then, it has become a popular live streaming app when compared to competitors like Meerkat and Hangouts. Through Periscope, business people are able to connect more with customers and build healthy personal relationships.
Just like many other apps, Periscope has its pros and cons as detailed below:
Pros
Timely engagement
Real-time engagement with customers is one of the most significant features of Periscope. We are living at a time where time management is of the essence. While social media platforms like Facebook and Twitter can support this option, Periscope is a step ahead since it ensures that feedback is provided immediately. Other options that this app can support are live events such as weekly startup forums, Q&A, offers, customer service, live product demos, free tutorials or training sessions, personalised experiences, announcements, and webinars.
Unsaturated Market
Periscope is still in its initial growth stages but growing at a rapid rate. Some businesses have embraced the use of this app and this has helped ensure that they have an advantage over those yet to try it. This translates into untapped opportunities for business owners who would wish to reap the benefits of this feature.
Behind the scenes
In addition to presenting the audience with information on what goes on in the office, Periscope gives business people a chance to show the behind-the- scenes activities. This could be on how a product is made in an effort to strengthen customer trust and loyalty.
Cons:
Poor Audio
In some cases, there may be issues with audibility. This may affect the quality negatively especially where the users strain to hear what is being communicated.
Distractions venue
In case of any obstructive aspects, the audience's attention may be diverted and this may make then miss out on important messages. Pre-recoded content is better since it can be edited and the final product is free of distractions.
Shaky footage
In cases where a tripod and mounts are not available, the footage may be a little shaky and this affects the quality negatively. It may make the audience develop negative attitude towards the content.
Live streaming is here to stay; hence, those wishing to connect with their audiences in real time should embrace Periscope. It is valuable to both audiences and business people of all sizes.
Comments
comments