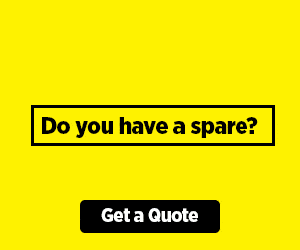 It seems inevitable that the traditional platforms of marketing are being overshadowed by technology-based approaches. People can now skip television advertising using a DVR, ignore adverts in magazines and other traditional means of marketing. A smart marketer fully understands that traditional marketing is becoming redundant by the minute and that a better strategy needs to be in place. Now, this is where content marketing comes in. The big question in the minds of many at this juncture must be "what is content marketing?"
Content marketing can be defined as a strategic marketing approach whose focus is on the creation and dissemination of valuable, pertinent, and consistent content in an effort to attract and create loyal customers out of the target audience, ultimately leading to profit maximization. The main goal of this approach is to attract and at the same time retain customers through the creation of content that can enhance customer behavior. Due to its potential, this strategy has been adopted by world giants such as Microsoft and P&G. It has been projected that this marketing strategy will continue to dominate the market into the future since it has the potential to command the attention of target audience by making them read, think, and become influenced to think or act differently.
How do I make content marketing work for me? Well, that's a very relevant question at this point. While content is key when it comes to content marketing, it takes much more than that. There are some elements that one can focus on to make this marketing strategy worthwhile.
Provide high quality content
The best way to encourage a desirable outcome is to give positive reinforcement. When a positive reinforcement is in place, chances of that habit recurring are high. It is important to apply the same principle when it comes to content creation. High-quality content encourages target audience to keep looking at what you do. This means that each piece presented to the audience should either enlighten them or entertain them, or both. When consistency is observed, the content forms a desired habit in users: they keep opening the content. Let the quality content prompt them to open a link every time they come across it.
Sell Smart
It is important to keep in mind that you are thinking about today's sales and many others to come. Make use of the content to address some objections that may discourage someone from making a purchase, tell interesting stories about positive customer experiences, and persuade your target audience about much they need the product or service. The content should inform, instill a sense of admiration and trust. This will, in turn, encourage customers to make a purchase. Great content works to help build relationships as well as trust with customers. A content marketer needs to harness persuasion power as this will help ensure that the content encourages subscriptions.
Anyone interested in marketing online needs to adopt content marketing. This strategy is here to stay and if used correctly, it can ensure marketing message reaches as many people as possible. Now you know why your site is yet to get desired traffic, traffic available is not converting to sales, and tactics used are not working. It's time to make a switch to content marketing.
Have a question or have  something to add?  Leave a comment below.
Comments
comments