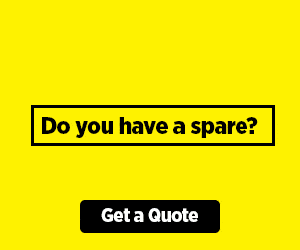 Wileyfox , a UK mobile brand that offers consumers a highly customisable and intuitive mobile experience is launching in Kenya.
Offering exclusivity to it's ideal TA, the brand hopes to create a strong brand backed by the best hardware and software. The mobile giant has decided to tap into the local market by introducing two new smartphone brands, Wileyfox Swift and Storm. Both devices are set to be officially available in the market starting May. The two devices have a Cyanogen OS 12.1 and they provide users with numerous customization options
In September 2015, the company launched Wileyfox Swift and Storm in Amazon and the results have been encouraging. The two devices have been ranked among the top five hot new releases and placed on the best sellers list. Similar successes have been evidenced after launches across markets in Europe, Russia, and the GCC region. It is this success that has encouraged the company to venture into the Kenyan market and the larger East African market.
The growing user base for smartphones is also a contributory factor and this could see the company gain a Nitin Sood, the managing director of Wileyfox MEA, said that Wileyfox Swift and Storm were developed to meet the unique needs, requirements and preferences of users.  He went on to suggest that these devices would help meet users' high privacy levels, all these at a friendly price. Speaking on behalf of the company,
Mr. Sood stated that, the aim is to give users a chance to decide on their own smartphone experience owing to the available advanced customization
The two devices run on Cyanogen OS 12.1 which is based on Android 5.1 Lollipop. This operating system allows users to enjoy deep customisation levels. Both devices offer superior batteries with 2500mAh units, the only difference is that the battery in Swift is removable.
In addition, Swift and Storm have dual SIM functionality and are 4G LTE ready.The Swift model is built with a Qualcomm® Snapdragon TM 410 Chipset Quad Core processor, a 5-inch HD display, a 13-megapixel camera with LED flash at the back as well as a 5-megapixel sensor at the front- both with various shooting features, 16GB ROM as well as an expandable MicroSD of up to 32GB.
Wileyfox Storm, on the other hand, is built with Qualcomm® Snapdragon™ 615 Chipset Octa- Core processor, has a 5.5 inch ; full HD display, 20-megapixel rear camera and 8-megapixel front camera-both with flash and a several shooting features, 32GB internal storage and an expandable MicroSD of up to 32GB.
The Wileyfox Swift will retail at KES 18, 999 while Storm will trade at KES 28,999. The devices can be in selected outlets.
Comments
comments