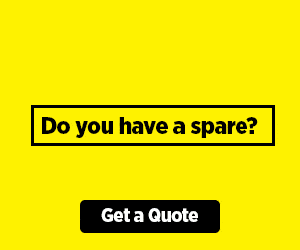 Email marketing is one of the most powerful tools that you can use to reach existing and potential customers. A good mailing list gives you a chance to communicate offers, promotions and information that can encourage people to make a purchase for the first time and become loyal customers. Email marketing has been described as one of the best ways to build a healthy relationship with your customers. Small actions taken by customers may ultimately lead to larger actions.
Below are 8 tips that can encourage email list subscribers to click on your links:
1. Simple Layouts and clear emails
In this age of information overload, people seek to speed read through emails. Most people do not read emails or documents word-for-word so the email has to be easy to read through. Also, cluttered and complicated layouts are a big no-no. Both the message and layout need to be streamlined and simple otherwise subscribers are not going to understand the central theme. Distractions of any kind should be done away with so that subscribers can navigate links to emails easily.
2. Article teaser and link to website
The teaser should prompt readers to click on the link. The offer needs to be tempting enough so that majority of the target audience will be persuaded to click on the provided link. The short headline should make the audience curious enough to want to satisfy their curiosity. Appealing to the emotions of the target audience is a great way to ensure that they want to find out more. The link to the website should lead them to a page with more information.
3. Personalized emails
Apart from identifying your audiences by name, considering their purchase history and remarks can help create a personalised letter. The audience is likely to find the email friendly and genuine. A prime example of personalise email is by using feminine words when reaching out to female recipients.
4. Create a sense of urgency
The recipients should not perceive an offer as something that can be considered later. Words like "offer valid till the 24 th July, 2016" or "offer limited to the first 200 readers" can help create a sense of urgency in recipients. They should be made to realise that the offer is great and that it is only valid for a limited period of time or for a given section of recipients who act accordingly. The offers need to be restricted so that people can act as desired.
5. Place call to action at the top and bottom
A strong call to action should be used and its location is of the essence. It should be placed at the top with the preview. The first few moments of reading can determine whether someone continues reading or not. It is equally important to place a call to action at the bottom for recipients who may have forgotten about the primary call to action at the top.
6. Segment emails
Breaking emails into smaller segments helps increase chances of desired response rate. Emails can be segmented in terms of location, gender, interest, among others. This helps ensure targeting; hence, higher chances for CTR.
7. Test various message versions
It is not always easy come up with accurate predictions on why people will respond to messages. Creating few versions of different messages can help increase CTR as one can establish which gets the highest number of clicks.
8. Add video links
Videos have become an important part of marketing. Adding links to videos can prompt people to click given that more people have come to appreciate the value of video content. A still image of the video can be added to grab the attention of the recipients.
Comments
comments